The <now> ex-wife flaked out a couple years ago and left. So, I had to sell the F-36 that I so lovingly renovated...and a bunch of my other stuff. I miss that boat dearly. What a solid boat and awesome value the buyer received!
Yesterday was a perfect day and I looked out at my lonely 46' dock - quite sad. I'm starting to look at replacements now. The problem is that when you've renovated a boat, you see all the stuff that needs to be done to the next boat. So, I've learned a really valuable lesson from all this: When you have the right boat and you've done
everything
to make it reliable, safe and appealing, DON'T SELL IT!
I restored this old mahogany "Goucester Gull Rowing Dory" just to get a temporary fix for my marine addiction. But I'll be back Trojan Boats Forum...
Tony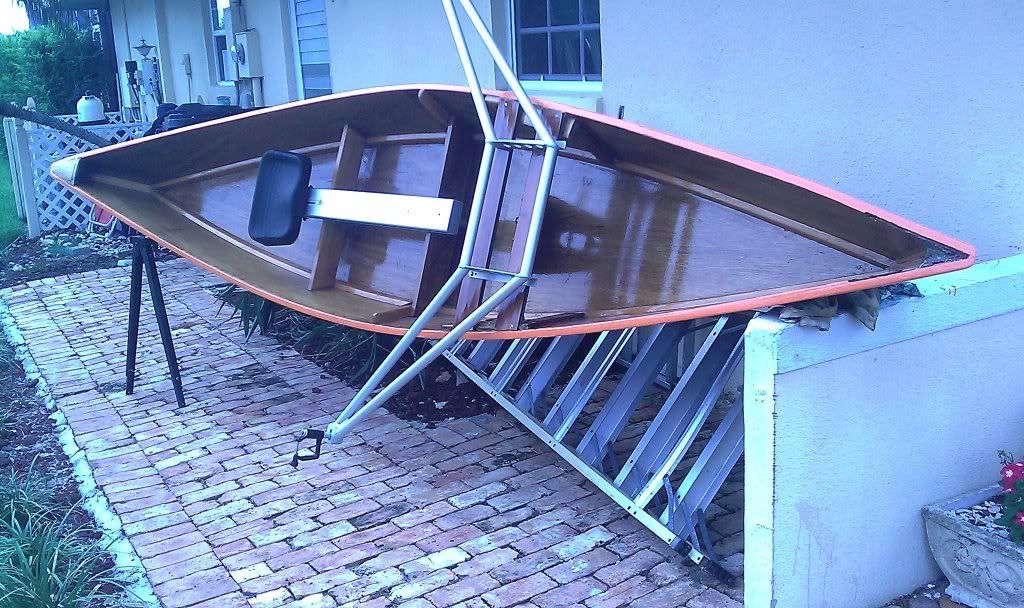 [/img]